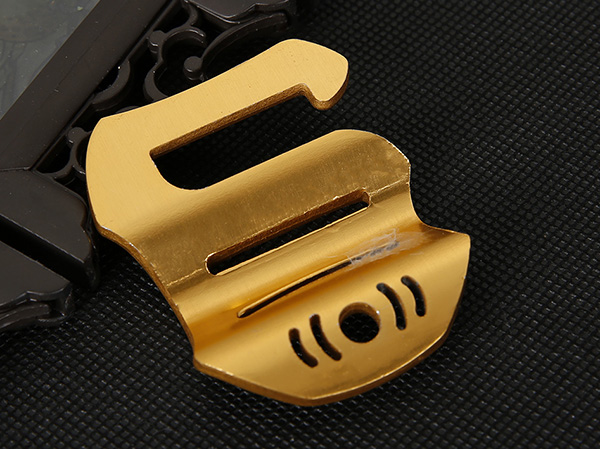 Staircase Buckle
Product Details
"Process hardware accessories Production Service Flow":
(1) Customers to our company to provide a model, custom color and quantity as appropriate and agreed.
(2) Our company evaluates its materials, production processes, packaging requirements, sets prices and delivery times.
(3) The customer shall provide the actual sample after confirmation, and the two parties shall draw up the contract.
(4) The customer to our factory to pay 30%-50% deposit, in violation of the deposit does not return, as a breach of the penalty!
(5) Our factory completes the production within the stipulated time.
(6) The customer closes the balance, the company delivers, completes the transaction.
(7) We only on the quality of products for free return and exchange, so please pay special attention in the production, the company can provide you with proofing, model fee mold fee in advance of the retail price to collect. After the formal submission of bulk orders, its model fee excess money can be counted in the order.
"Company Profile":
Jiatai Company in the promotion of its own brand at the same time, after years of experience, has established a 3000 square standard operating workshop, with large-scale die-casting machine more than one set, centrifugal casting machine, production and processing materials are: lead tin antimony alloy, die-casting zinc alloy, die-casting lead-tin alloy, Environmental protection low-temperature zinc alloy (environmental requirements of lead 50ppm below), and set up a strong jewelry design team, jewelry development colleagues to provide quality jewelry services. Warmly welcome all jewelry wholesalers, jewelry brands, clothing, gifts, and other companies to Wochang customization. The company for professional alloy die-casting, casting manufacturers, from the 5g-150kg accuracy up to ±0.005mm. From mold design, open mold, precision die-casting (the first raw material using Japan into the central dissolved furnace dissolution, can control the constant temperature of raw materials, and filter impurities. The pressure casting is uniform in density, the product is not easy to break, deformation, weight stability, surface uniform smooth. ), Extruder hole tapping teeth, hole grinding, precision grinding (to overcome straight lines, planes, radians, concentric degree, thickness of the precision requirements), vibration grinding and manual polishing grinding, a variety of color plating, anode treatment, nano-paint, electricity, non-chromate film treatment (in line with ROHS, WEEE environmental protection requirements, Product corrosion resistance and salt mist testing up to 1000 hours) and spare parts OEM assembly, consistent operation, can reduce all kinds of outsourcing operations, and then achieve fast delivery, reduce the target of manufacturers inventory, won the recognition of well-known manufacturers at home and abroad, to invite you to provide design drawings and samples, common development, we will be the most honest service and reasonable price, For you to manufacture brand handbag hardware accessories products.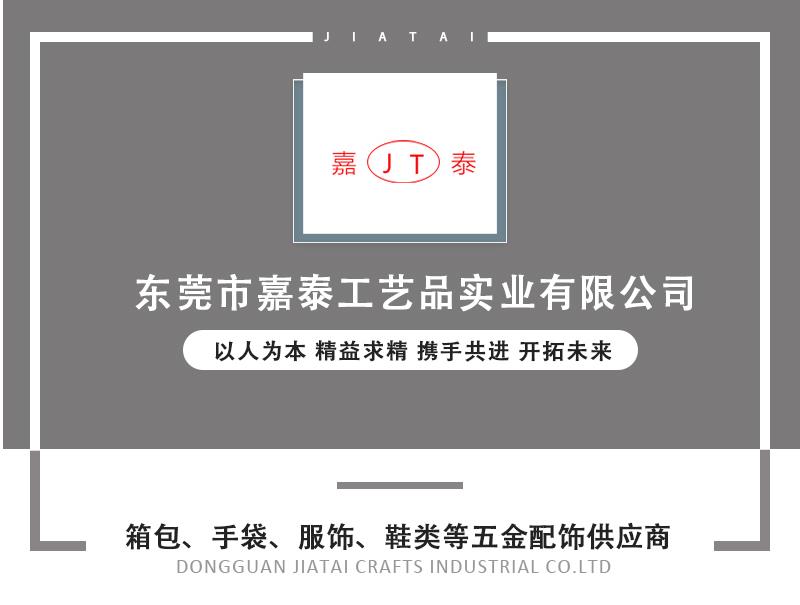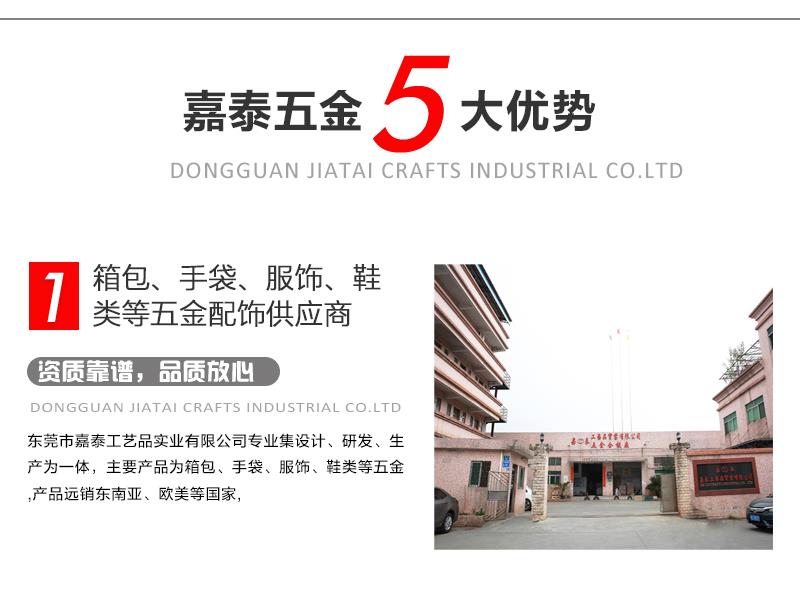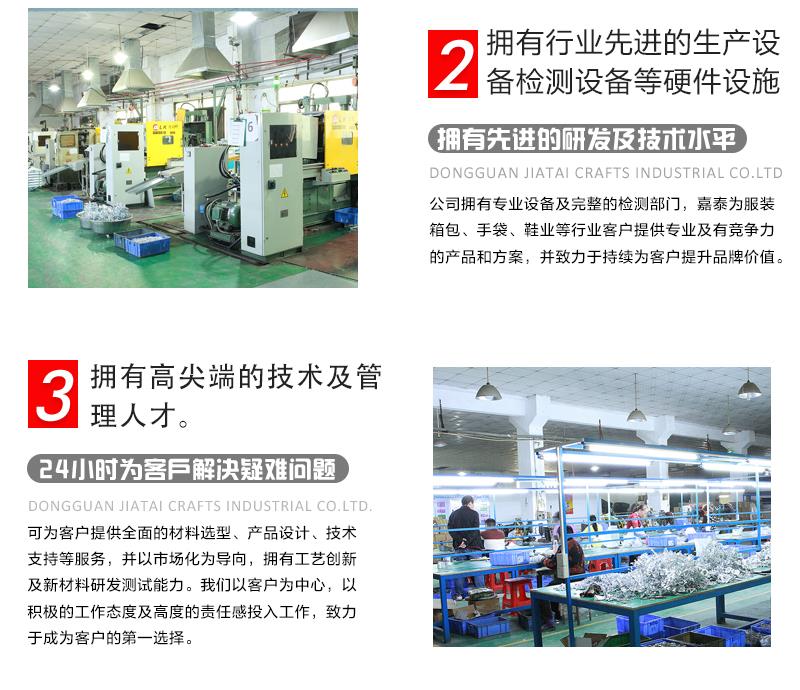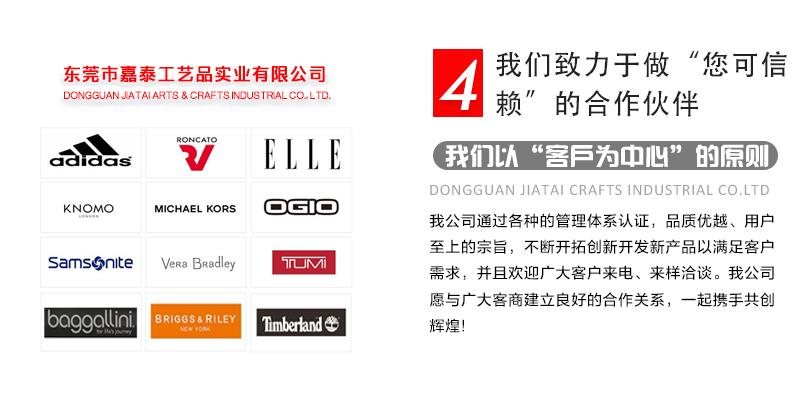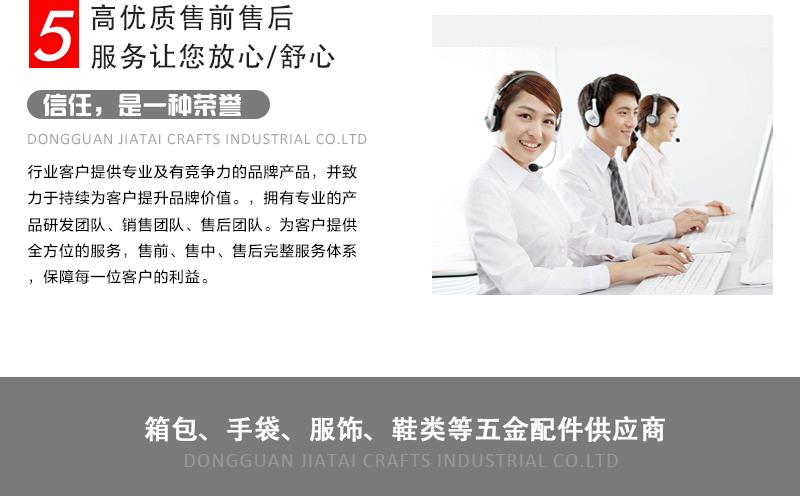 Inquiry